Launching a new call for proposals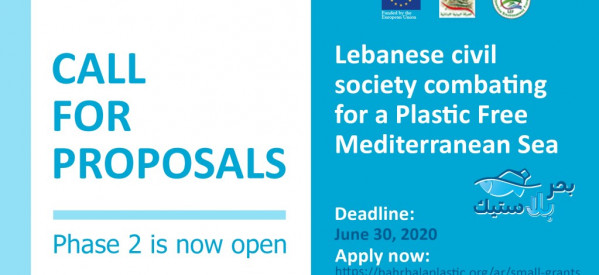 The Lebanese Environment Forum and
Lebanese Eco Movement wish to announce as well the launch for a new call for
proposals for projects not exceeding 20,000 euros and an implementation period
of 6 months. This 2nd call targets the coastal municipalities of the
following caza: Akkar, Koura, Batroun, kesrouan, Metn, Baabda, Aley, Shouf,
Saida and Tyr. The deadline to submit proposal is set on June 30, 2020.
For more information on guidelines
and application forms and documents required, please check the website: https://bahrbalaplastic.org
Related posts